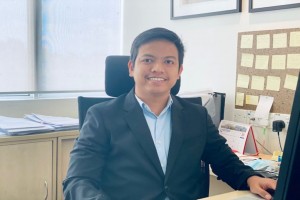 Anwar Saiful Bahri is the Financial Controller of RMCP with more than 8 years experience in various Finance and Governance functions within the asset management industry covering equity and fixed income. Anwar is a chartered accountant.
He was previously with ValueCAP and as a risk and compliance specialist focusing on investment risk, ERM, regulatory supervision and compliance to regulatory requirements..
Prior to that, he was with PricewaterhouseCoopers Malaysia and gained extensive experience in audit and special assignments for various public listed companies, such as profit forecast, due diligence audit and formulation of accounting procedures.
Anwar is a chartered accountant, a member of ACCA and graduated from Universiti Teknologi MARA, Shah Alam with accounting professional certification.